Top iOS Apps that Gone Free Today
Erin Myers

2018-06-23 11:30
What is a smartphone or tablet without apps, right? Applications like games, tools, messengers, social media, and more are available in abundance. While most of them are free to use, there are a large number of apps that come with a price tag. These are the ones we usually stay away from. But, for a limited time only, the App Store is taking away those price tags from a few of the iOS apps and making them absolutely free. Let's take a look at some of the top rated apps that are now available for no cost.
MyScript Calculator
You have never seen a calculator like this before. The MyScript Calculator turns your device into a smart piece of paper. All you have to do is write out a calculation, like you would on a piece of paper, and you will get the answer to it in real-time. You can also add gestures and elements to it at any time. Drag and drop previously used results or calculations to new ones with ease. Originally prices at $1.99, the MyScript Calculator is a useful tool to have - especially now that it's free.
Dumber League
If you love football or soccer games, Dumber League is definitely for you. It involves two guys who don't know anything about the sport and how they challenge random people to join their team and play a match. You can have cyclists, drunk people, and even dogs playing in your team or against you. The objective remains the same - kick a ball around till you put it in the opponent's goal. The game regularly costs $2.99 and is now free.
MAVIS - Pro Camera
The MAVIS app is one of the most professional camera apps for your iOS device. It is a dream app for aspiring filmmakers and broadcasting through the app is quite exceptional. Enjoy pro-like tools such as waveform monitor, focus peaking, false color, vectorscope, zebras, and a number of audio controls. There is also a fully functional manual mode that allows you to bring your personality to life. The app costs $16.99 but is available for free today.
BIAS AMP 2 Mobile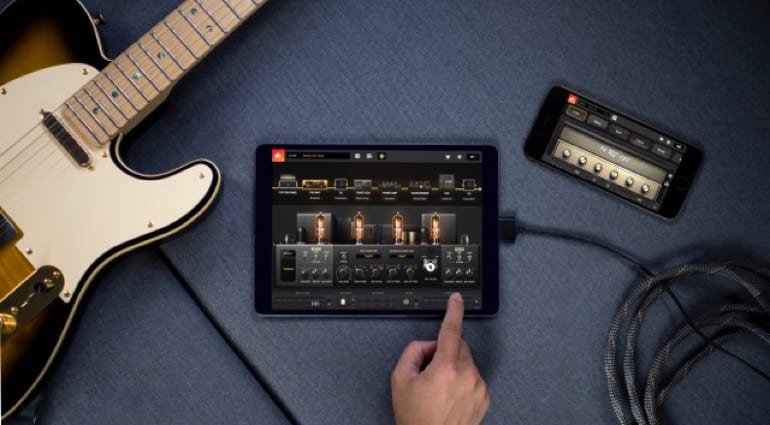 With the BIAS AMP 2 Mobile app, you can customize your very own amp right on your iPhone or iPad. Choose from 36 different amps that range from vintage to modern and create new sounds by removing or adding parts of your choice. You can virtually swap tubes, power amps, microphones, transformers, preamps, cabs, and tone stacks through the intuitive and extremely powerful interface. It doesn't matter what genre of music you play, this app will help you create the perfect amp. Get it for free today or pay $19.99 later - the choice is yours.
Portal Walk
At times, all you need is a relaxing game that doesn't require you to think a lot. Portal Walk is the perfect app for these situations. This platform game is quite basic and requires no real skill set - just a bit of hand-eye coordination. It is based on a character named Eugene who is caught between two worlds and is looking for a way home. You have to guide Eugene through many adventures, fight off enemies, find keys, collect energy, and find your way out. The actual price for this app is $0.99 but is now available for free.
Contacts Journal CRM
Never miss out on a meeting again with the help of the Contacts Journal CRM app. Easily manage all your business and personal contacts and information with a single tap. Set meetings, save notes, attach items to your contacts, and add customized fields. The app helps you professionally organize your contacts with details so you can quickly find exactly what you're looking for. There is a price tag of $9.99 for this app, but you can get it free today.
Castro Podcasts
Download Castro Podcasts today and experience all your favorite podcasts with ease. Every time a new episode is released, you receive it in your inbox where you can choose to either queue or archive your favorites. You can then organize your playlists in Queue and then just press play to enjoy every episode. After listening to a podcast, you can reorder it or archive it. The Archive stores all your watched podcasts and episodes, as well as the ones you don't so you, can always get back to something you missed. Get it now for free or choose to pay the regular $4.99.
Sleep Watch by Bodymatter
Want to track your sleep without having to push any buttons? Try the Sleep Watch by Bodymatter app today and you will never look back. It is compatible with the Apple Watch and automatically tracks your sleep patterns and habits. What's the best part about the app? You don't even need an Apple Watch to track your sleep - just manually log in and enter your details. Priced at $2.99 originally, the app is available for free today.
Archives
Based closely on the Mac OS X app The Unarchiver, Archives is a useful app that works on the iPhone and iPad. It does exactly what its name suggests and is capable of opening any archived file on your device or online. It is definitely an app you could use when you can't find certain files that have been saved some time ago. It regularly costs $2.99, but can be downloaded for free for a limited time.
Was this page helpful?
Thank you for your feedback!
67
% of people found this helpful