Best Game Updates for iPhone: Subway Surfers, Dungeons of Chaos REVAMPED ED., MORTAL KOMBAT X and others
Smartphones have literally changed the way we think, the way we work, and even the way we play. Gone are the days where the term video games meant hanging out with friends at the nearest arcade and playing the classics like Donkey Kong and Pac-Man. Today, we can experience some of the best games with absolutely stunning graphics on our smartphones and tablets without having to leave the comfort of our couches. But, as is with all mobile applications, games too often need updating. Whether it's to incorporate new levels, new characters, or to just fix some pesky bugs, updates are a necessary part of enjoying mobile gaming. Here are a few of the most played iPhone games around the world and their most recent updates, and what exactly they bring with them.
Dungeons of Chaos REVAMPED ED.
Fortunately for Dungeons of Chaos REVAMPED ED. players, the game receives regular updates which bring in some awesome changes continuously. The latest update, though, is quite impressive. It introduces a brand new player class which is in the bard form. This new class is accessed from the Castle Hall in Chapter 2. It is also open to all other player classes and anyone can switch to it if they choose. Your bard requires a musical instrument through which 16 different powers can be harnessed and used. There are also six skills to be acquired that depend on the class of bard. Instruments can be found and purchased in various shops as well as hidden in loot.
Chrono Trigger
Starting out as a PC game, Chrono Trigger finally made it onto smartphones everywhere, and what a pleasant surprise it was. The new update, however, isn't as magical as that. Now, you can simply tap on an enemy or area to target them before unleashing a Techs weapon. It only works on Techs that focus on a single target or attack in straight lines. It is a useful update in terms of easier gameplay, but something more exciting would have been better welcomed. The update also fixed a bug that made the game slower when it wasn't necessary.
CSR Racing 2
Racing game updates include either new cars or new tracks - or both. CSR Racing 2s newest update brings forward the former. There are new cars galore and some really exciting offers as well. The biggest prize here is the chance to win a 1970 Dodge Charger R/T. Along with that, the game is celebrating their second anniversary and there is a chance to win a special Anniversary Dodge Snakeskin Viper ACR offered from the developers. Some of the other new cars are Bentley Continental GT, Hennessey Venom GT Spyder Final Edition, Ford Mustang HPE750, KTM X-BOW R, and Plymouth Barracuda TorC Weaver Customs Independence Day edition.
Mortal Kombat X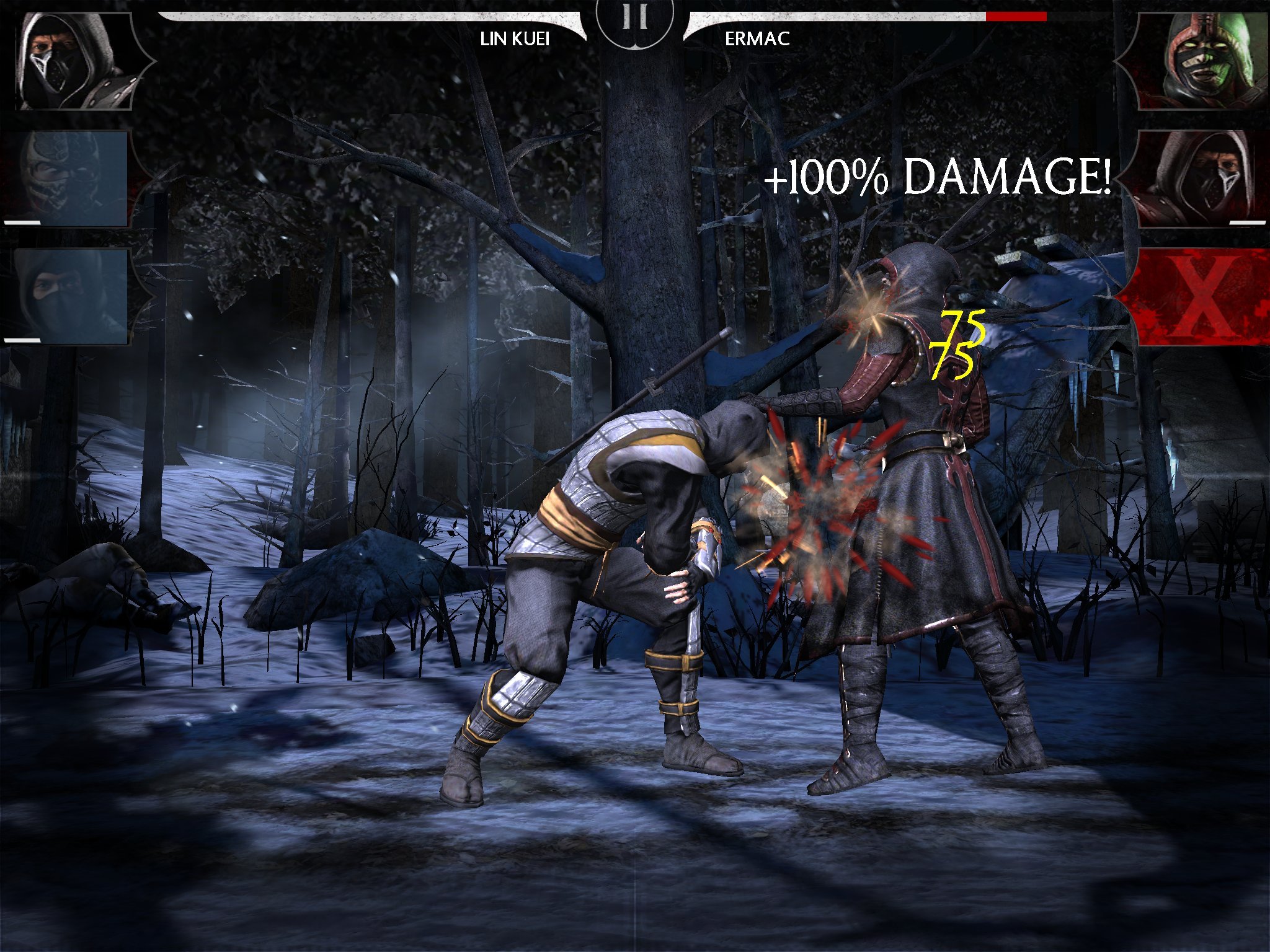 With the FIFA World Cup happening right now, it seems mobile games have also started incorporating the sport into their most recent updates. The game here is Mortal Kombat X and its update brings in new characters that have some weirdly special moves and powers. At the moment, Kombat Cup Johnny Cage and Kombat Cup Sonya Blade are the only two characters added. The special moves include red cards, whistles, soccer balls, and more.
Clash Royale
Clash Royale has undoubtedly been one of the biggest hits in mobile gaming and their latest update is definitely going to increase their popularity. The game brings in two new cards which are Royal Hogs and Giant Snowball. They are quite exciting if you can fit them into your strategies. While the snowball launches a huge ball of snow at your opponent, leaving his frozen for a few seconds, the hogs just run through everything and attack your towers. Along with these cards, the developers added in new emotes that you can add to your remote deck and express how you really feel.
Stickman Soccer 2018
We all love a good stickman game, don't we? Whether its cricket, archery or even base jumping, these games are casual and enjoyable. The latest - Stickman Soccer 2018 - has just received another one of its regular updates and it brings in a lot of bug fixes and improvements that ensure your World Cup experience is better than before. The update also adds a new Brazil League that allows you to win new titles. You can even win daily and weekly prizes with the leaderboard and ranking functionality added.
Brew Town
Going down a slightly different path, we land in Brew Town. This is a game where your dream of starting and successfully running a brewery can finally come true. Compete with others to become the most happening brewer in town and enjoy your success. The update circulating now brings in a voting system where you get to choose the best on an all-time, monthly, weekly, or daily basis. It also introduces a Sportsball World Cup theme that adds new decals, shapes, and designs to attract football fans.
Subway Surfers
Who in the world hasn't tried their hand at Subway Surfers? This game has been a massive hit from Fiji to Alaska and everywhere in between. The updates keep adding new un-surfed destinations and this time, Jay and his friends head to Mumbai, India. Watch them ride the Color Cloud board or turn into the Color Master by grabbing the new outfit from the store. This level definitely has everything to do with color and you will need to collect color powder bowls in order to unlock some exciting rewards.
SEGA Slots
It might look like a regular slots machine game, but the SEGA Slots app offers fans a lot more. For starters, you get to play on SEGA themed machine which includes Sonic Slots, Golden Axe Slots, Monkey Ball Slots, and with the latest update, you get Altered Beast Slots. While this update might not seem exciting for most players, SEGA fans across the globe will be fist-bumping and high-fiving each other because it ensures that players will receive a lot of SEGA fan service along the way.
Sir Questionnaire
Sir Questionnaire is a classic game that hit mobile devices and became a bigger hit. The game's newest update carries a list of new characters and even a new level. There's a collection of monsters that is waiting for you and a brand new level aptly named The Cold. Along with all that, the update brings in some new weapons, shield types, and a lot of items that you can use to slash away at oncoming enemies.
Was this page helpful?
Thank you for your feedback!
0
% of people found this helpful